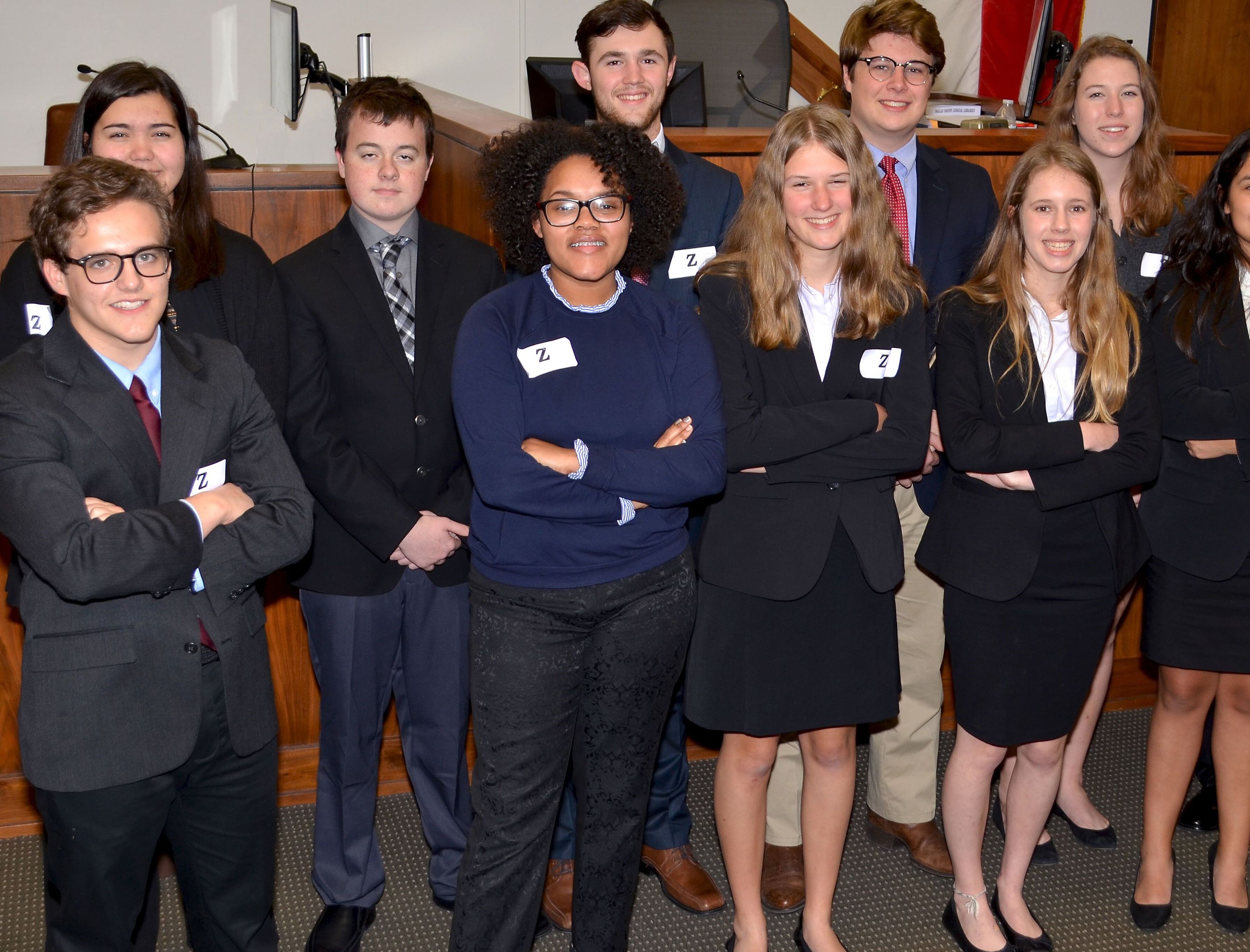 We are raising money to compete at Empire Mock Trial in New York.
We're raising money for the LHHS Mock Trial fundraiser led by Kim Elkjer.
---
$20,556 of $29,000 raised
71% completed. Raised by 114 donors
Fundraiser Ends August 24th, 2018
Give Now
---
About
I am writing on behalf of the Lake Highlands High Mock Trial team. They are a unique group of extremely hard working kids. We won at the RISD District level. This year, we are focused on going to regionals and then state. As many of you know from living in the neighborhood, we do not have the same resources as the teams that we compete against. Many, if not most, of the teams competing at the state level also compete in the Empire Mock Trial Competition.
What I'm Raising Money For
Donations will go towards registration fee, hotel, plane tickets and other incidental expenses for the LHHS Mock Trial team to travel to compete in the Empire Mock Trial Competition. Donations are vital for the success of this program.
Why You Should Give
While these kids are working super hard to raise funds, it is unlikely that they can raise the full $28K by the competition-especially with the amount of practice time that it will take to prepare for the Competition. Our goal is receive donations for half of the cost of the competition and to fundraise the other half. These donations will ensure that they are able to travel to compete in scrimmages and, hopefully, the competition.
---
Activity & Updates
---

---

---

---

---

---

---

---

---

---

---

Michele and Pat Brockette

---

---

---

for my wonderful granddaughter Caitlin!!!

---

---

---

---

---

---

---

We are so proud of the young man Gabe has become and want to support his efforts.

---

---

Love and want to support Zoe Rose. Proud of you girl!!

---

---

Good Luck, Rebeca! Enjoy your time in NYC! And to celebrate, please use this money to buy Broadway tickets for the whole team!

---

---

Help my beautiful daughter go to Empire.

---

---

Senior night raffle sales!

---

---

---

To help my daughter,Loretta,go to Empire.

---

---

---

---

Daniel Watson is the future of this country. He will one day be a supreme court justice.

---

---

---

---

---

Good Luck to my grandson, Nicholas!!!!

---

Good Luck to my Granddaughter, Angela!

---

---

---

---

---

---

---

C&C Supports Nicole and the entire team!

---

---

---

---

to help my granddaughter Jessica raise the money she needs for her class

---

---

---

PTA Meeting Raffle Sales!

---

---

---

---

---

---

Sydney-Senior Night Sales!

---

---

---

---

---

---

Exchange Club Raffle Sales!

---

---

---

---

---

---

---

---

---

---

Shady's Night Raffle Sales!

---

Choir Night Raffle Sales!

---

Senior Night Raffle sales!

---

Exchange Club Raffle Sales!

---

Senior Night Raffle Sales!

---

---

Shady's Night Raffle Sales!

---

---

Exchange Club Raffle Sales!

---

---

---

---

---

---

---

---

---

---

---

---

---

---

---

---

---

---

---

---

---

---

---

---

---

---

---

---
$20,556 of $29,000 raised
71% completed. Raised by 114 donors
Fundraiser Ends August 24th, 2018
Give Now
Sponsorship Levels
Supreme Court Sponsor Level
$250+
Judgeship Sponsor Level
$100+
Barrister Sponsor Level
$50+